Outdoor Lighting is Always Better with Murcu Luxu LED Floodlights
Do You Have A Lighting Project We Can Help With?
Features
PHILIP DRIVER

Power factor>0.95, surge protection, most reliable quality
LUMILEDS

LM80 Approved, long lifespan, high luminous efficiency
Die-casting Aluminum Housing
One die-casting moulding, super in heat releasing
Multi Lighting Distribution
30 ° / 50° / 80° / 140×70° / 110×80°
Long-term Service
5 years warranty
Luxu, Floodlights Description
For anyone searching for the best outdoor lighting floodlight, our Luxu LED floodlights are bound to blow you away with their grand features and capabilities. How special are they?
Well, our Luxu flood stands patent in the market either from design or aesthetic as they are our private mold products.  Among the many perks that make the Luxu LED fixture, an ideal outdoor lighting solution is the fact that it has an efficiency of up to 140Lm/W. It can offer a luminous flux ranging from 14000lm to 84000lm, which is very bright especially for vast outdoor spaces like stadiums and arenas. Thanks to its rotatable module wings, these floodlights offer a wider and more convenient lighting angle to ensure that light reaches every part of the space being illuminated.
When it comes to durability and protection, Murcu'sLuxu LEDs are a marvel. Why? Aside from having a stunning IP66 – IK10 protection rating, these lighting fixtures can last at least 50,000hrs without breaking down or affecting their performance; that's years of high-performance and cost-effective lighting. If you are always worried about frequent power surges, you'll be glad to know that our Luxu LED floodlight comes with an awe-inspiring 10KV power surge protection rating. In addition to that, it is made up of high-quality materials including an Aluminum housing and a stellar heat sink to ensure it lasts longer and shines brighter at all times. Also, you can get your Luxu LED lighting fixture with extra features including dimming (0~10V, TRIAC, and DALI), daylight sensor, motion sensor, and a 2hr emergency backup.
SKU

MC-PFL100

MC-PFL200

MC-PFL300

MC-PFL450

MC-PFL600

Watts
100 W
200 W
300 W
450 W
600 W
Lumen
14,000 lm
28,000 lm
42,000 lm
63,000 lm
84,000 lm
Efficiency
140 lm/W
LED chip

LUMILEDS SMD3030
Beam Angle
30° / 50° / 80° / 140°*70° / 110°*80°
CCT
4000 K / 5000 K / 5700 K
CRI
Ra>70 / >80
Power Factor
>0.95
Input Voltage
AC 100-277V / 220-240 V
IP Rating
IP66
Material
Die Casting Aluminum ADC12
Working Environment
-30°C~+50°C
Housing Color
Black
Lifespan
> 50,000hrs
Standards Compliance
CE
Dimming

0~10V, DALI Dimming, Zigbee
Daylight Sensor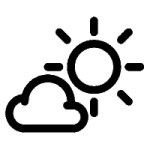 With sufficient ambient light, the sensor does not switch on the lamp.
Motion Sensor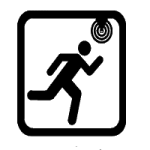 Light switches on when any movements are detected in the detection area;
Light dims to 10%, 20%, 30%, 50%(options) when no motion being detected;
Light turns off after a setting hold time.
LED is the future of commercial and industrial lighting and Murcu Light has the best offers on the market!
So, what are you waiting for? Get your FREE quote NOW!